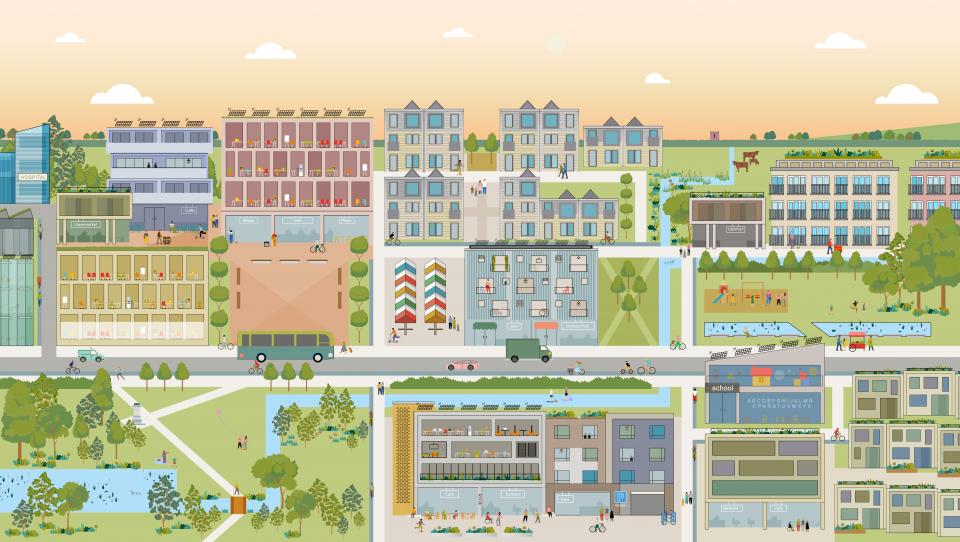 We want our new towns to mature into great places to live and work, making the most of their existing and planned public transport links to Cambridge and other centres. Our towns should be real communities with their own distinctive identity, with the critical mass to support local businesses, services and facilities. In the case of Cambourne, East-West Rail means that it will be one of the best-connected places in the region, and we think it can develop into a more substantial town to better help meet these aspirations.
How have the plan's themes influenced this?
near to this future transport hub will support delivering homes and jobs in sustainable locations where there are alternatives to travelling by car. It can also help make the existing Cambourne area more sustainable by increasing the range of services and facilities available, and providing opportunities to create substantial new green spaces.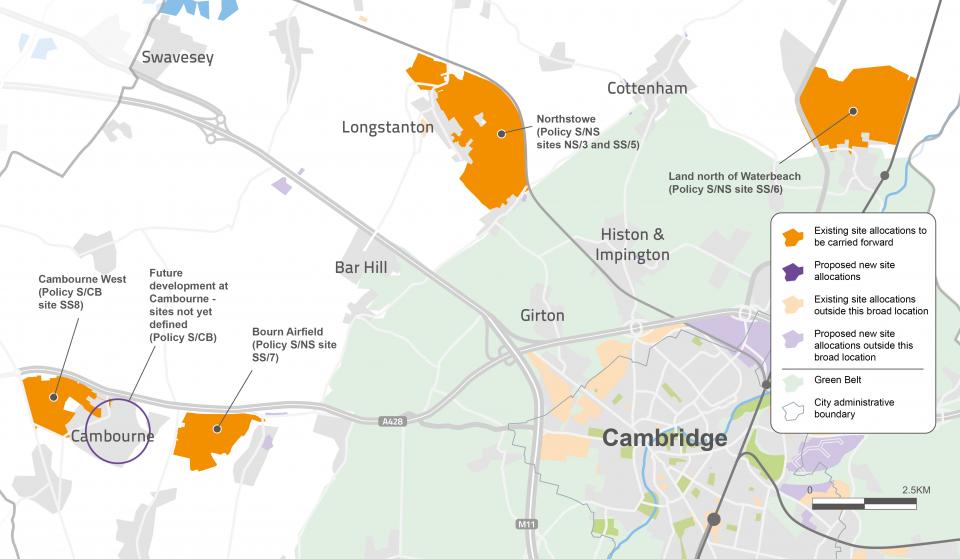 Topic paper
Further information on the policy areas, including their national, regional and local context, and further information on the evidence that has informed the proposed policy direction, can be found in the topic paper which accompanies this theme:
: Topic paper 1: Strategy
Tell us what you think
Our consultation for this phase is now closed.
What policies are we proposing?